You know we love pandas here at SCK, and we especially love a panda in a cup! Thank goodness for the Imaginary Story Zazzle store where you can get a panda in a cup on pretty much anything you like, including a cup!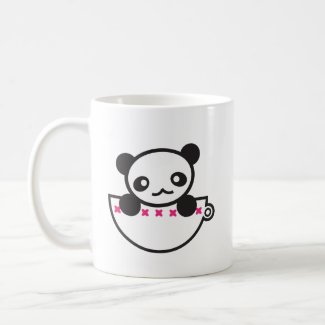 The rest of the designs are also super-cute, including a cactus, squirrel, octopus, gingerbread man, snowmen and oh so much more.
Zazzle are also offering free shipping in the UK on orders over £25 so it's a good time to do your Christmas shopping. Just quote UKWINTERSHIP at checkout.
Marceline is the co-founder and editor of Super Cute Kawaii and the author of The Super Cute Book of Kawaii. She lives by the seaside in Scotland in a flat full of kawaii, creating cute character goods as Asking For Trouble, working on endless craft projects and playing Nintendo.