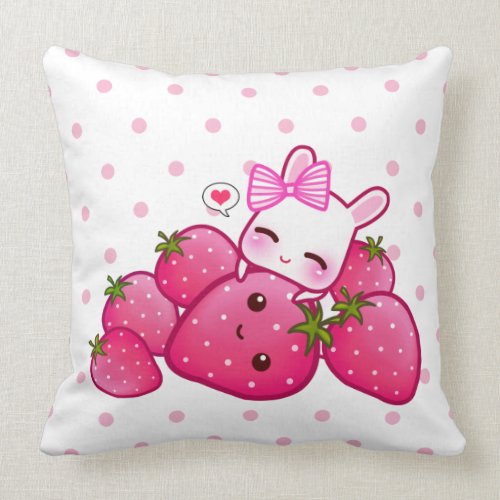 Zazzle have just added pillows to their range so now you can fill your home with kawaii cushions! There are loads of cute designs already so I thought I'd some of my favourites. Above is just one of many adorable designs from Cute_Kawaii_Pillows.
Or how about some cute chocolate milk by LizaPhoenix.
There's lots for animal lovers too, like this cute panda by n1kishop.
And, since it's Pancake Day, here's one of mine. Do you have any kawaii pillows at home?