Hello Super Cute Kawaii fans! Ed Mascot here, editor in chief at the brand new KawaiiPunk Blog – barely a week old and already being described as "not too bad" and "I've read worse."
But enough boasting! I've assembled a crack team of Kawaii Mascots to tackle the real task at hand. Together we bring you our… Top 5 Zazzle Kawaii Goodies!!!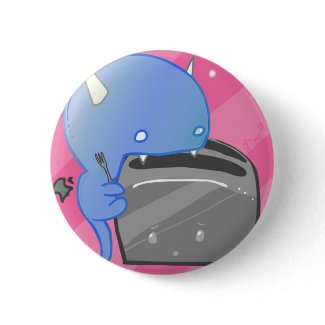 Burnt Toast Button – Chosen by Mischief Mascot
Everybody knows that kawaii and candy go great together, but at Dino Eat Pooter the menu's a bit more unusual. Blue here seems to like nothing more than tucking in to a tasty toaster! Fantastic!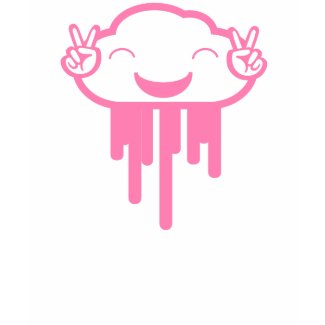 Smile! T-Shirt – Chosen by Stereo Mascot
Ever wondered where all those cute rainbows come from? Wonder no more! George Curious and The Curiosity Posse have located the cloud responsible and stuck him on a tee! Happy little fella, isn't he?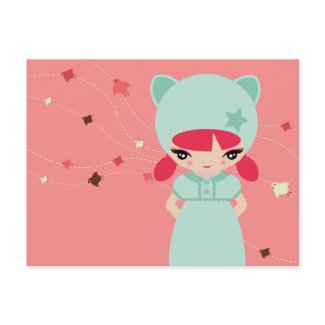 Big Eye Girl Postcards – Chosen by Lovestruck Mascot
Sweet, dreamy, and utterly enchanting. Welcome to the wonderful world of Bubillina. If it's exquisite design and unique beauty you're looking for, then you've come to the right place. Truly lovely!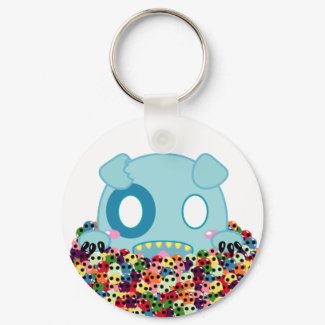 Asyl the Dog – Sugar Skulls – Chosen by Demon Mascot
Remember kids, kawaii doesn't always have to be sweet to be cute. At Sugar Overkill they've managed it by burying poor Asyl here up to his neck in sugar skulls. Diabolically good stuff!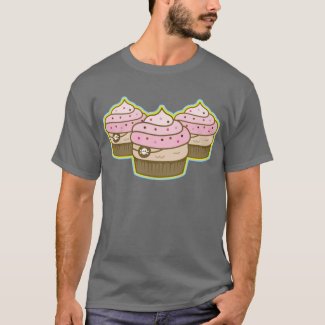 Electric Cupcake T-shirt – Chosen by Sweet Mascot
No trip to Zazzle can be complete without a visit to the aptly named Cute Institute. These yummy pirate cupcakes represent a mere fraction of what they've got in store! Take the day off work, and head on over! You won't regret it!
Well everyone, I hope you've all enjoyed perusing our picks as much as we enjoyed picking our perusals. We've got to head over to our own blog now and get back to our busy day jobs – those fan letters don't write themselves you know! Thanks again to the Super Cute Kawaii team. An absolute pleasure, Ed Mascot.
This is a guest post from a writer who is not currently part of the SCK Team. They might have been part of our search for new writers or a very special guest.